Our virtual training courses can be compared to the classroom training courses that we provide InCompany and through Open Enrollment.
The difference is that the teacher does not walk around but is present via a screen. The participants can then be at home or at the office.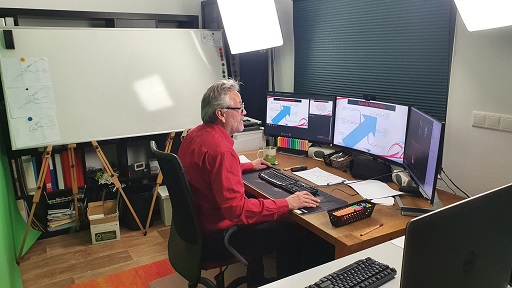 It is also possible that there are several participants in an office location (or several office locations) and the teacher provides the training via a virtual connection (Zoom, Teams, etc).
We have the experience that this way of training is very valuable because it is very flexible with locations, times and so on.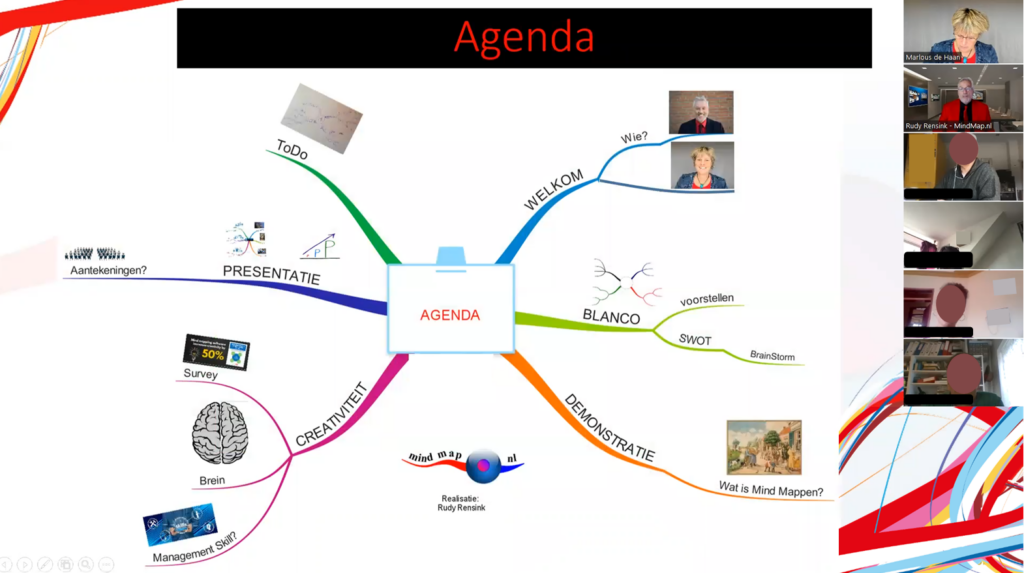 ---
Prices:
All Mind Map and Speedreading courses € 1.695,- (approx ANG 3.350,-) per group of approximately 8 people per day,
Material costs € 17,50 (approx ANG 34,-) per person.
*All prices are exclusive of any additional materials, travel costs and exclusive of VAT.
---
Request information quote here without obligation
For references and reactions from students: CLICK HERE (Dutch)