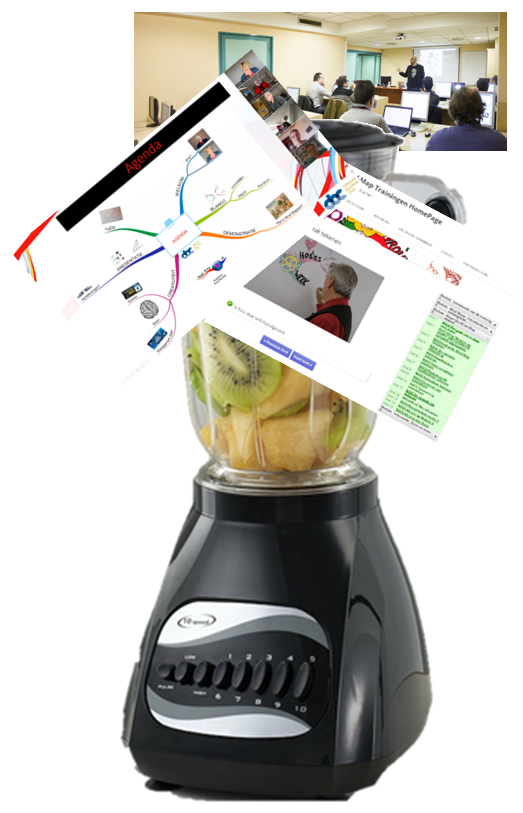 Blended training means that different training methods are combined.
For example, think of:
*
Classroom introduction of the training followed by following the online training modules and finally another class training.
*
Periodic classroom training and in between online training modules and 1 on 1 coaching sessions.
*
InCompany training with additional virtual meetings
*
In short, there does not have to be a standard interpretation, the blended process is specifically tailored to your needs.
This way of training is ideal if the employees are often on the road.
For example, you can train the employees in the office once a month and train both online and virtually in between.
This way you combine one training session per month for collective learning and team building with training that can be followed separately: Blended learning!