With Open Enrollment, the student enters one of our training rooms and learns the relevant material in one day.
The training is given in class and our skilled teacher ensures that all students leave the training with many more skills.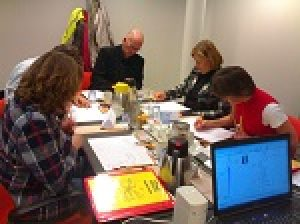 The training sessions are a mix of classroom instruction and self-practice. In this way a high efficiency is achieved. The training material depends on the training and is intended to be used both during and after training.
There are currently no Open Enrollments planned. Are you interested in an open registration? Feel free to contact us!